Home Jericho Friends Meeting Cemetery 1836-present
You will need Acrobat Reader for some of the items on this page.
All pictures provided by Jim Peacock.
Known Burials at the old Cemetery 1818-1859 Burials
Name Identification Birth Death
(All info from the Jericho Friends Meeting and Its Community 1958, reprinted 1983)
Cox, Jeremiah s/o Benj. & Martha 1763-3-22 c.1829
Cox, Amy (Weirman) w/o Joshua Cox, Sr. 1765 PA c.1850
Cox, Rachel (Thomas) w/o Elijah Cox 1802-8-15 ante 1835
Gray,---- ch/o Absalom & Margery c.1826
Hill, Aaron s/o Aaron & Miriam 1752-5-4 NC 1835-8-26
Hill, Achsah (Peacock) 1w/o Henry Hill 1793-1-2 NC 1830-2-1
Hill, Achsah (Thomas) 2w/o Henry Hill 1800-6-16 1835-9-29
Lyle, David Amy Cox, his 2w. 1792-1-2 1851-8-9
Manor, Rebecca dt/o Wm. Rhoads & Ann c.1825
Peacock, Anna (Joy) 2w/o Abram Peacock 1762 1818-10-1
Peacock, Abram s/o John & Patience c.1762 c.1832
Peacock, Benjamin s/o John Joy & Ruth 1834-4-22 d. Young
Peacock, Gulielma dt/o William & Mary 1843-5-2 1859-5-6
Peacock, Abram s/o Amos & Hannah 1829-7-17 1839
Peacock, Ruth (Cox) 1w/o John Joy Peacock 1804-12-13 1835-2-5
Peacock, Matilda dt/o Amos & Hannah 1821-3-21 RC,IN 1830
Rhoads, Ann w/o Williams Mother-in-law to Benj. Cox (Prob) c.1750 NC 1840-ante or c.1850
Thomas, Anna dt/o George & Asenath 1843-5-2 or 1836-5-12 RC,IN 1859-5-6 or 1851-3-12 (she was later disinterred and reburied at the present Burying Grounds, 1899)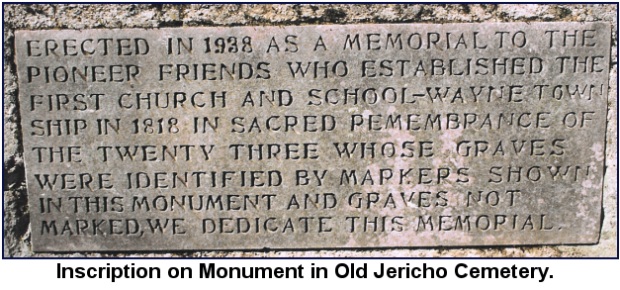 Before the Ice Storm of Jan 2005....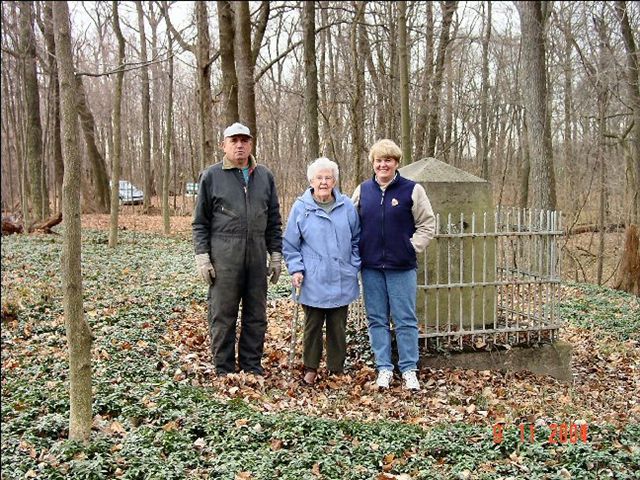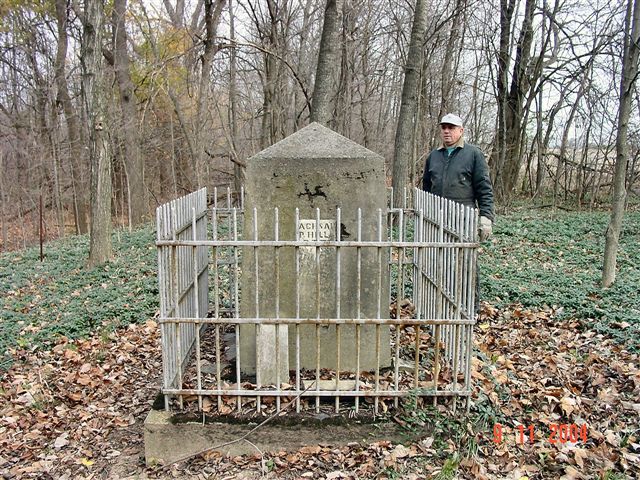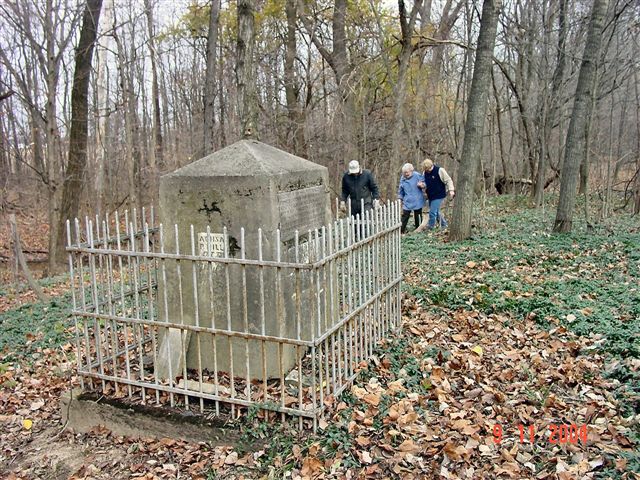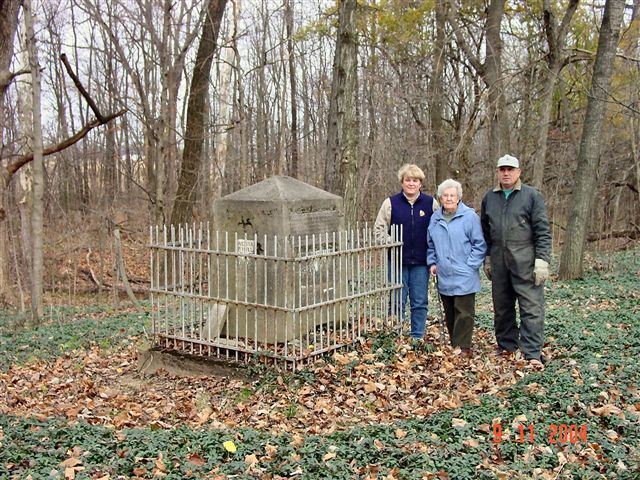 Clean Up from the Ice Storm....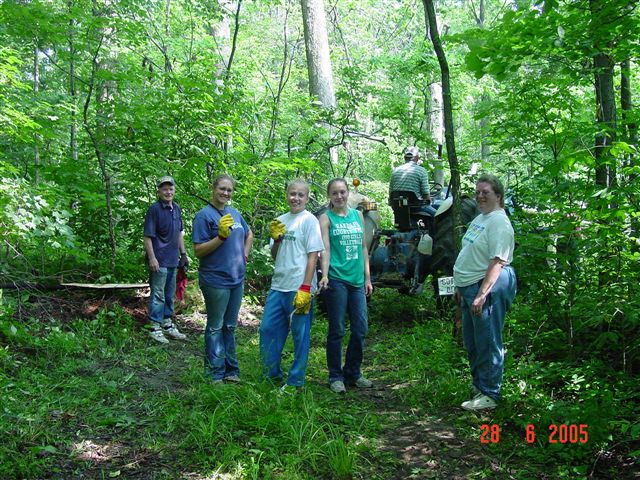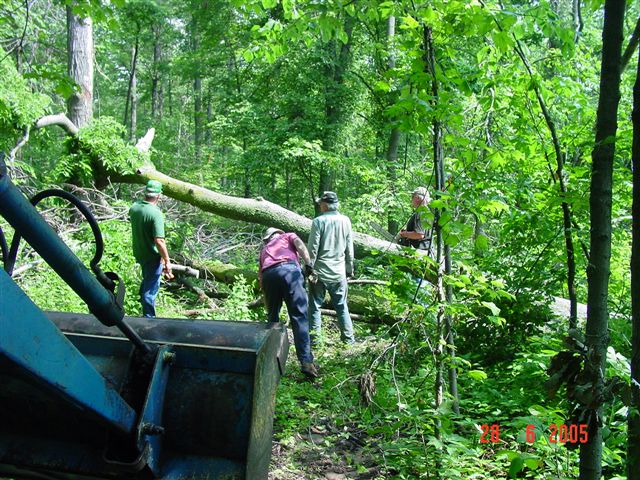 Mapping location of the old cemetery. This cemetery is in the same section of land that Jericho is located, but is about 1/2 mile north of 100 South, and 1/4 mile west of 500 East. It is in the middle of the woods, near where the first meeting house was located. Land was also set aside at that early time for education. In 1998, Jericho Friends met for worship back here, connecting with our past.