Our Website is under the weather, but are glad you stopped by. We are working on a new format and look. But we're not moving, so just stay tuned. In the mean time....

We want to tell you more about our United Society of Women Friends (Ladies Mission) are excitedly working on this autumn's Bazaar, A Fall Gathering. We are planning a yummy, just like grandma's, chicken noodle dinner and fun crafts for sale from 4 pm to 8 pm on November 5, 2016. Stick around because the fun starts at 6:30 pm as we are presenting the musical/comedy "Swann Song" written by Tom Cherry and produced by Jerry and Judy Cole.... You'll be transported to the 1940s in Pine Kobb, KY as a local Gospel Singing Family goes on the air. Be prepared to laugh and sing-a-long to the radio show. See you there.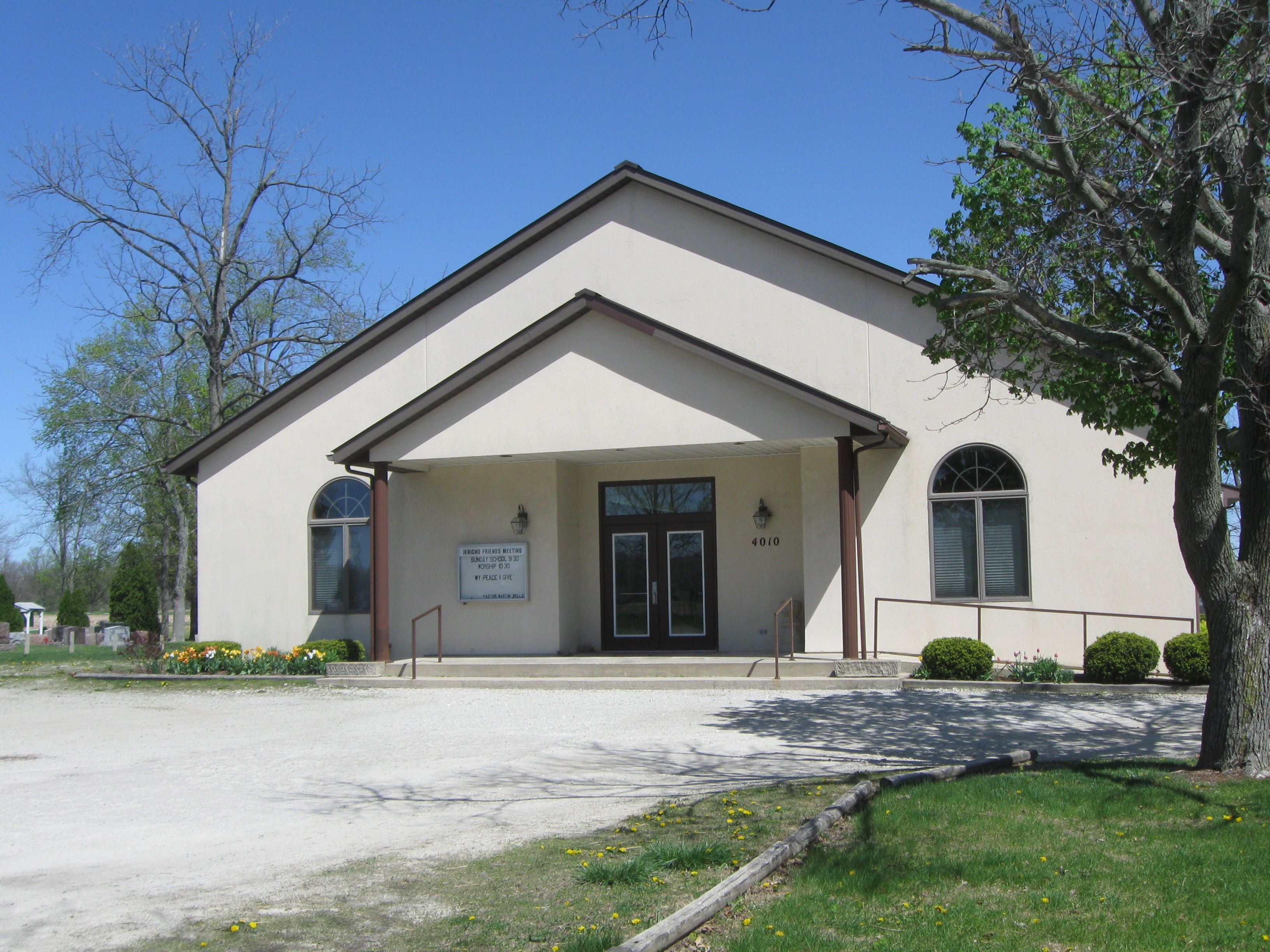 Serving Jesus as His Friend

The New USFW Cookbook is now available
Jericho Photo Albums Bazaar2008
Jericho Current Cemetery and Old Cemetery
Jericho Programs and Committees
Jericho Friends Meeting and It's Community and Supplement Book and Genealogy Information
Jericho Newsletters
Friends Committee on National Legislation (FCNL)
Indiana Friends Committee on Legislation (IFCL)
Created by the Communications and Publications Committee of Jericho Friends Meeting 2005-2007.
Approved by Jericho Friends Monthly Meeting on 4th Month, 1st Day, 2007.

July 1, 2007 all in attendance for that day

Meeting for worship in the Woods October 14, 2007
View Larger Map